ABrighterBlue:
InFocus
Journeys through Aotearoa, New Zealand
August 4, 2013
InFocus is a project from the heart. Merely a snapshot, these are a collection of photographs I have taken whilst on holiday with my family in New Zealand. They have been compiled into a digital magazine complete with caption texts, Mãori translations and historical facts.
" These are just a small selection of the moments in time I have captured. Some never to be experinced quite the same again, others, etched deeply into the culture and fabric of our being. Welcome to the land where the sky is big, blue and vibrant. The landscape ... untouched ... How lucky I am to have something that makes saying goodbye so hard. "

Haere rã
Flick through the pages to view the the stunning scenery of New Zealand.
*Update A new version of ABrighterBlue: InFocus and been launched. › Improved browser support › Improved iOS support › iPhone4 & iPhone 5 and popular smartphone device support
ABrighterBlue InFocus for mobile. Images and descriptions provided via orientation view, together with Google map locations.
View it, read about it, locate it.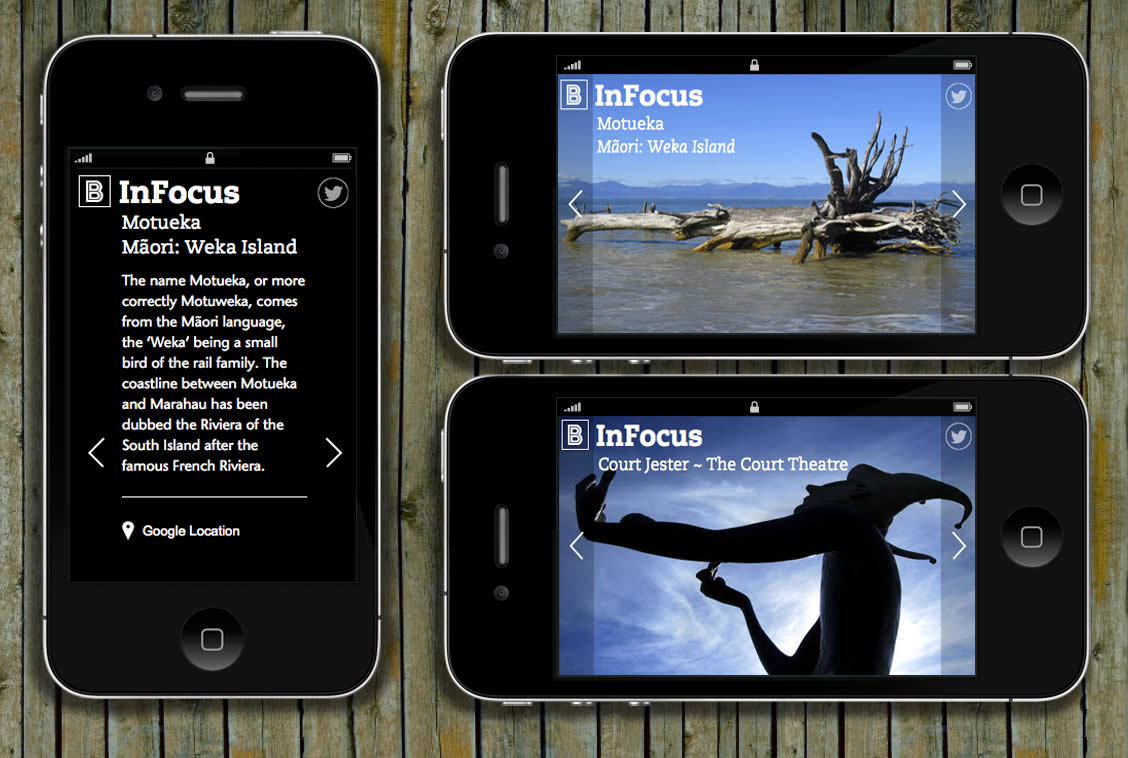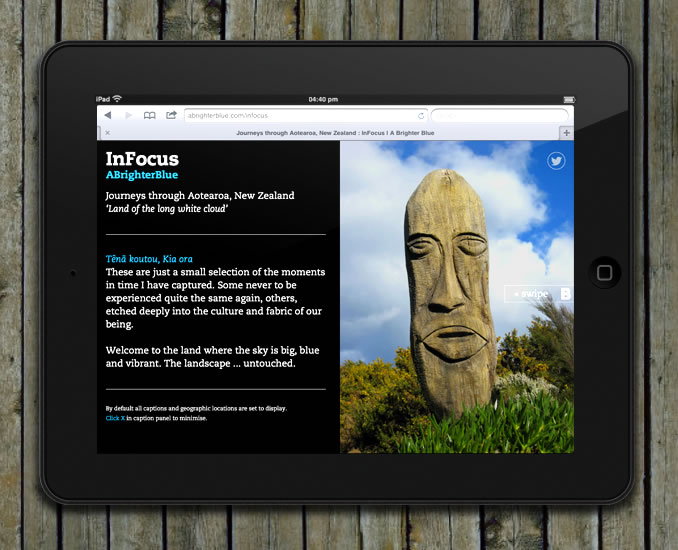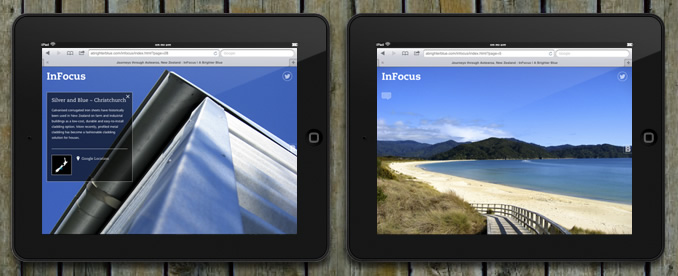 Click here to view ABrigherBlue: InFocus
InFocus for iPad. The code has been written and adapted from a proof of concept example by Codrops/Tympanus.